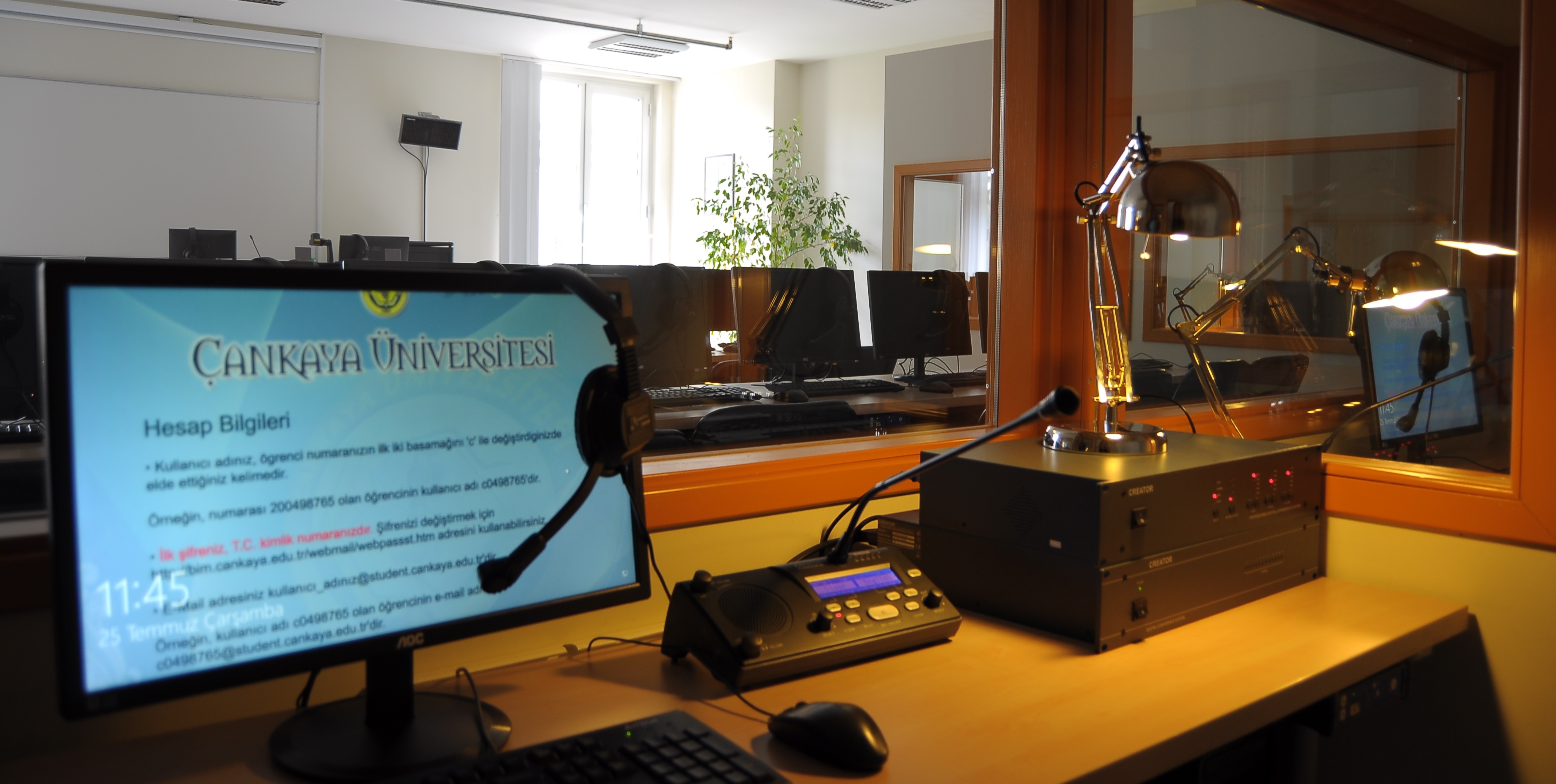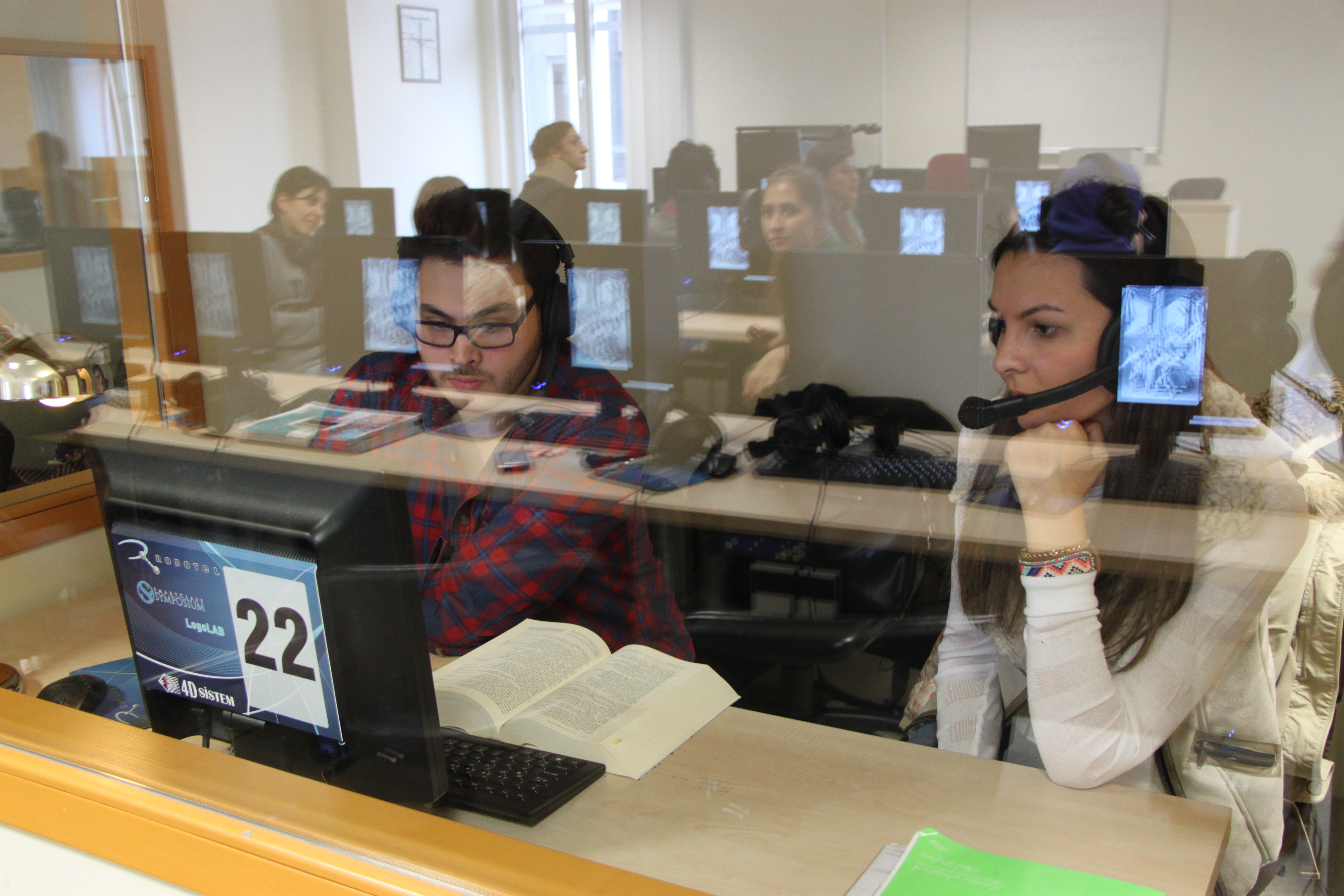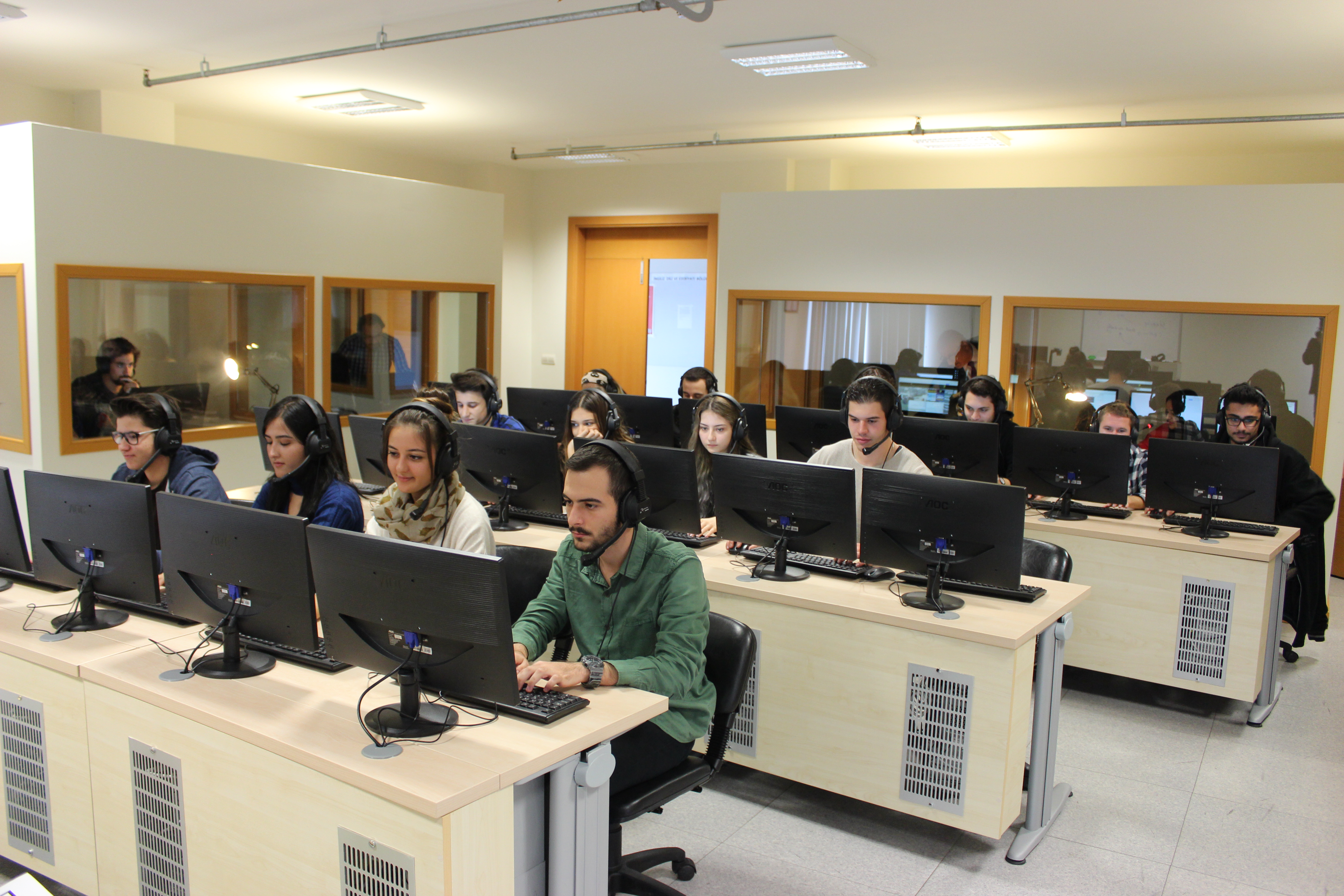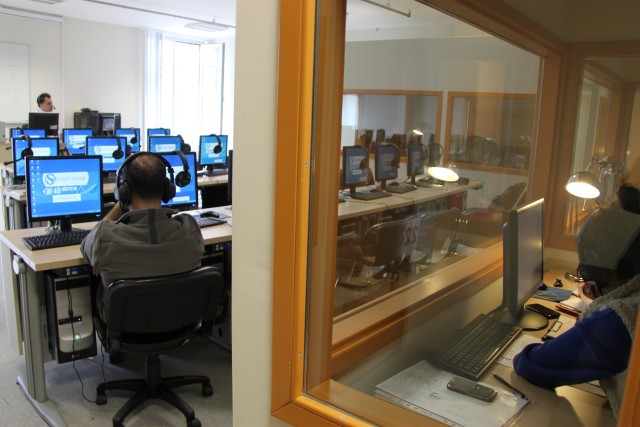 (1) SIMULTANEOUS INTERPRETING LAB (R 112)
Our students have the opportunity to learn and practice interpreting in a real-like environment equipped with state-of-the art software and high quality hardware. Our interpreting lab meets ISO 2603 Standards and has six airconditioned and  sound-proof interpreting booths. With its fully equipped interpreting booths and 24 PC terminals, our experienced teaching staff help our students experience real life before they enter the profession.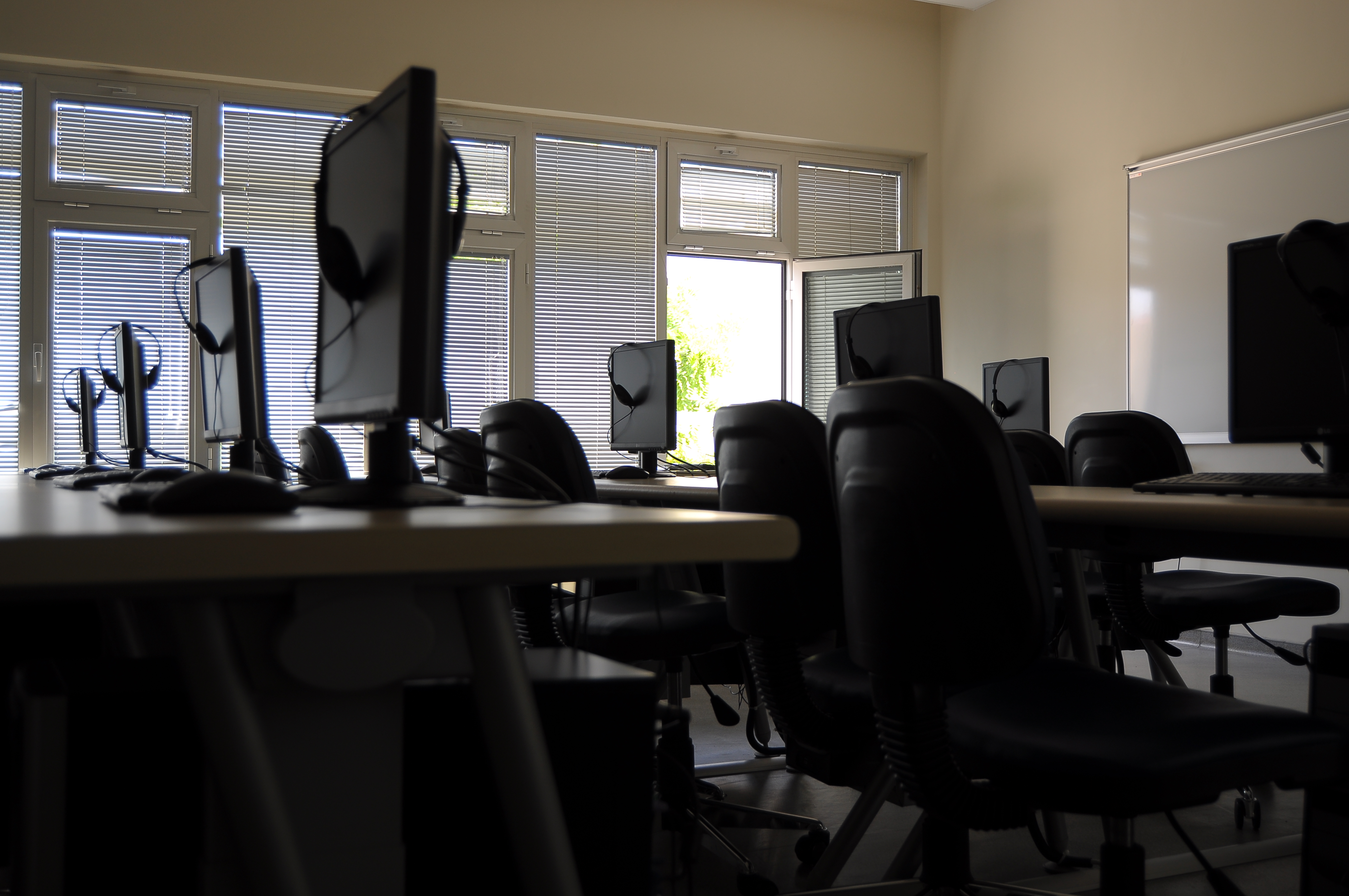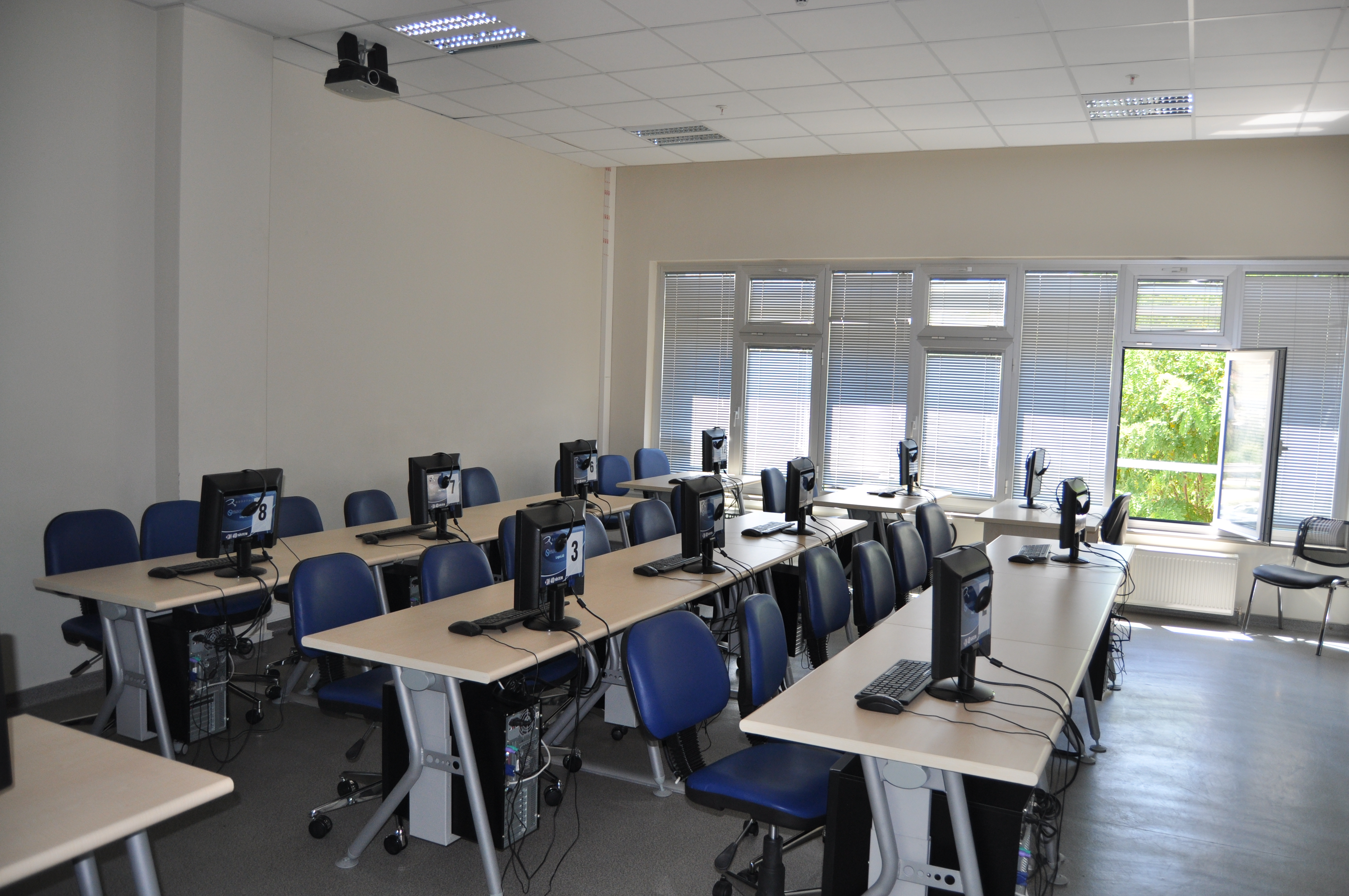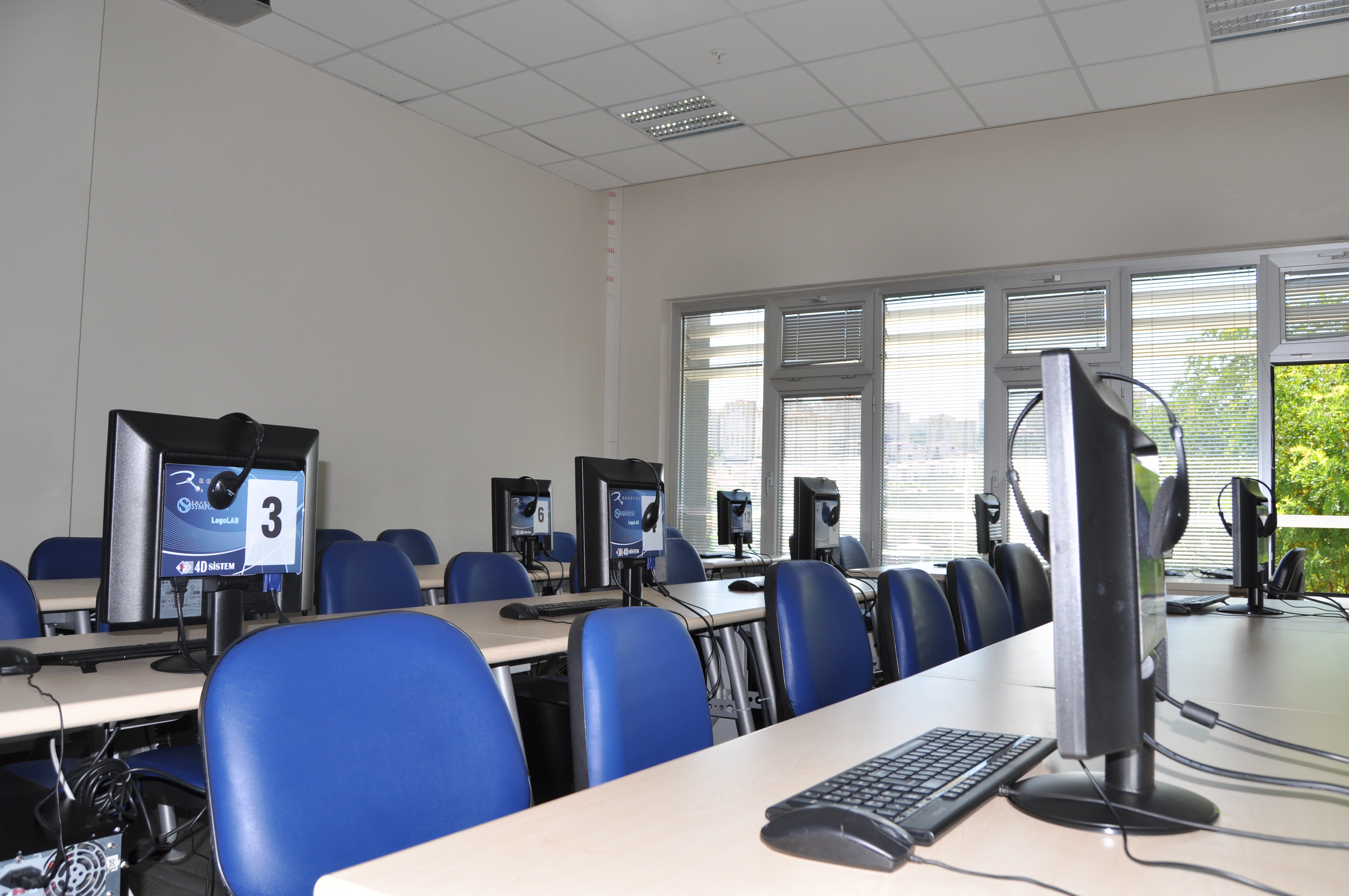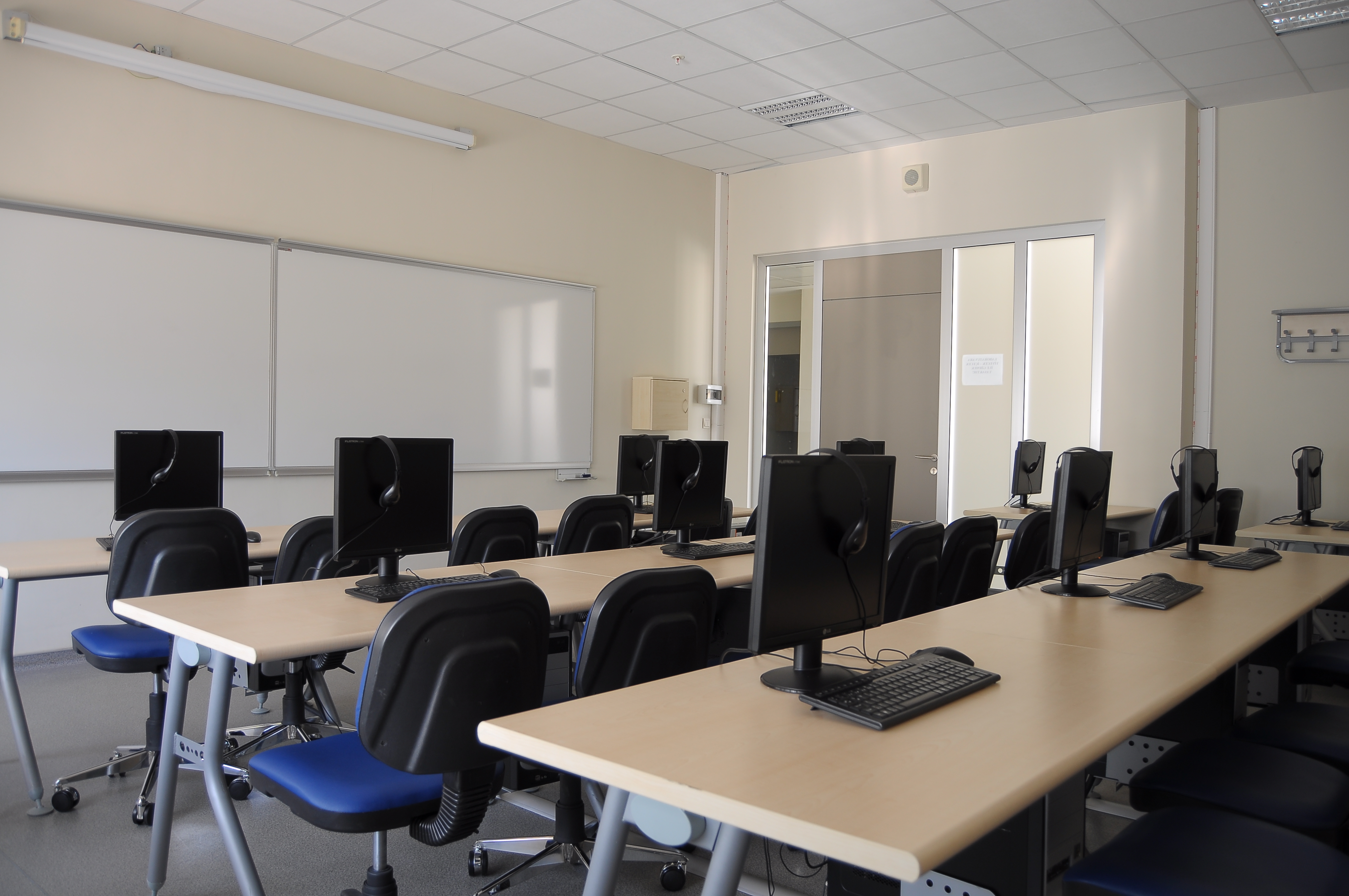 (2) INTERACTIVE STUDY LAB (RA 07)
Our second laboratory serves as a self-acccess center and it is also used for certain classes that require online applications.  12 computer terminals are avaliable for our students to complete their translation projects and study on extended academic work.